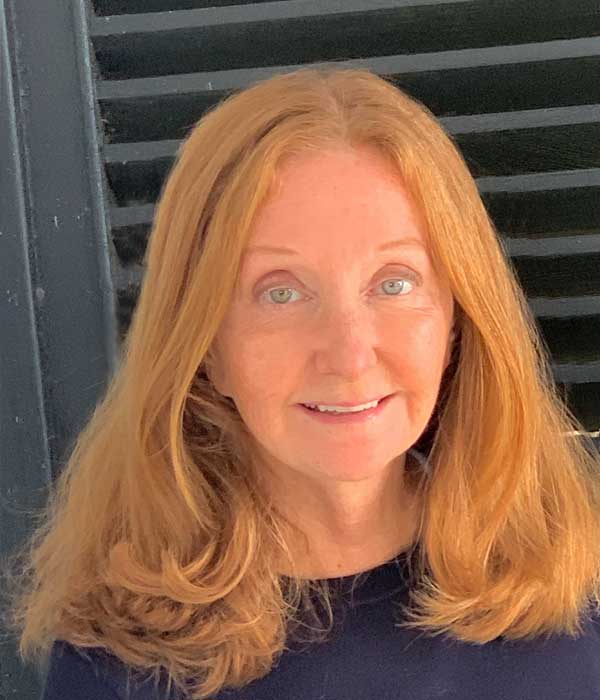 Film/Documentaries
"Eyes on Mississippi"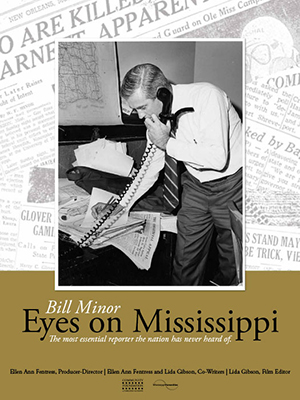 Eyes on Mississippi is a 56-minute documentary on dogged civil-rights reporter Wilson F.Minor. The film, a five-year project, draws on 40 hours of interviews with Minor and historic footage from 18 archives from around the country. The documentary's producer-director is Ellen Ann Fentress. Co-writer and film editor is Lida Gibson.
The film examines how Bill Minor witnessed—and occasionally shaped--U.S. history in his coverage of the civil rights movement. His fair-minded reporting from the struggle's Mississippi epicenter stood in contrast to the distorted pro-segregation journalism of most Mississippi outlets of the era. Legendary black leader Medgar Evers trusted Minor as the rare local white reporter with a sense of justice. Truth became costly. Three 1964 Freedom Summer volunteers decided to investigate a church burning in Neshoba County after Minor broke the story. The trio's resulting murders helped awaken the nation to the stakes of the struggle.
Minor made his name as the New Orleans Times Picayune's Mississippi correspondent. His most crucial reporting, however, may have been his quiet, anonymous civil-rights coverage for The New York Times and Newsweek. The scant use of contributor bylines in the era kept Minor's national work a secret from his Times Picayune employers. Despite his anonymity to national readers, he was an open secret to the national press corps. Visiting reporters routinely turned to Minor for information.
The documentary explores how Minor's position as a witness became a contribution of its own. The title Eyes on Mississippi has two meanings. True, it was the name of Minor's long-time column, but it also was his strategy. He thought the fastest route to change was getting unvarnished facts of the struggle out. The more eyes on Mississippi, the more the pressure for transformation.
Minor won Harvard's Louis Lyons Award for Conscience and Integrity in Journalism in 1966, as well as Columbia's John Chancellor Award for Excellence in Journalism in 1997. Minor, 94, died in March 2017, still writing his syndicated column up until his final weeks. He was likely the nation's oldest working journalist.
Besides Minor, other notable figures are film participants: Presidential Medal of Freedom winner John Doar, New York Times journalist Claude Sitton, civil-rights leaders Myrlie Evers and Jackson physician Dr. Robert Smith, former Mississippi governor William Winter, Pultizer-Prize winner Hank Klibanoff and Times Picayune editor Jim Amoss. Both Mr. Doar and Mr. Sitton have passed away since being filmed.
Screenings have taken place at the Missouri School of Journalism, Tulane University, Atlanta History Center, Vanderbilt University, Washington College, numerous other colleges in the South and the Overby Center for Southern Journalism and Politics.
To follow on Facebook: https://www.facebook.com/Eyesonmississippiproject/

Coverage: https://www.nytimes.com/2017/03/28/business/media/bill-minor-dead-mississippi-reporter-on-civil-rights.html?_r=0

http://www.channelnonfiction.com/eyes-on-mississippi-a-new-documentary-about-how-one-journalist-fought-white-supremacy-in-mississippi-review/

http://www.clarionledger.com/story/news/2016/07/21/bill-minor-documentary-shows-thursday/87381006/
Fundraising is underway to produce a second documentary, taking up Bill Minor's account of Mississippi history with the Voting Rights Act of 1965 and continuing up until today's red-state reality. Tax-deductible donations may be made through the Community Foundation of Greater Jackson, 525 East Capitol Street, Suite 5B, Jackson MS 39201. Credit card and PayPal donations may be made online: http://www.cfgj.org/